No need to stress over your online presence anymore. Let the great minds at Acolyte Technologies help solve your companies on and offline needs.
Join Today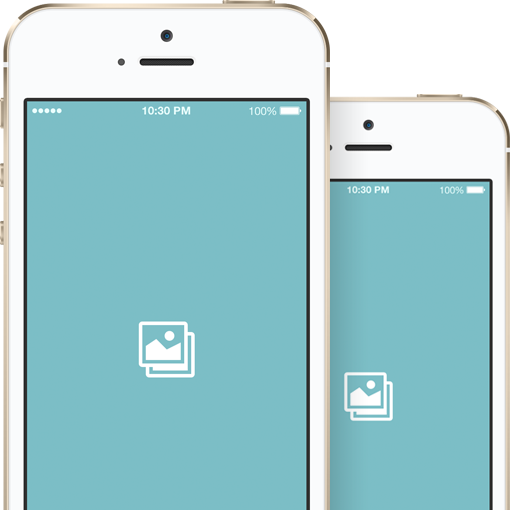 Acolyte Technologies guarantees the lowest price in hosting and custom building or its free. Check out our prices below for comparisons to our competitors.
Join Today
A Better Business Decision
An online presence is key to success in our modern times of technologies. Let Acolyte Tech make sure you're ready to be a threat to your competition by increasing your online presence for you with a professionally built custom website to show off your idea.
Learn More

DIY
Need a website but don't have the capital to spend on paying someone else to manage it? With our DIY option we will build and host your site in a drag and drop builder for a low cost, then personally teach you how to use it so you can upload, download or edit anything on your site yourself. If you ever have any questions in the future, we will always be glad to assist you.

Hosting
Already have a website but think you are being over charged for hosting it? Let us take over your hosting needs at a guaranteed lower price. Don't stress over moving anything, we will personally do everything it takes to make sure your site is properly hosted and online.
Advanced custom building
Dont have a website yet? Have an idea of what you want but just dont have the time or the skills to build it yourself? Let the professionals at Acolyte Tech do all the work for you making sure to keep you in the loop the whole time to ensure that the site is exactly as you want it to be. After your site is exactly how you want it, we will even stay around and update your content for you when ever and how ever you need.

Fully Responsive
Did you know 59% of all searches are now done  on a mobile device? No need to worry when working with Acolyte Technologies. All of our websites are compatibly and beautifully integrated for your mobile devices
What makes us different than the others?
We charge what your site actually needs, not what we think it does.
Acolyte Technologies has changed the game in web development by introducing a new pricing model. Every single website is different. With that being said, why should you pay the same?
With our new pricing model you now pay for what you need, not what we think you might need.
Each month you pay the flat $30 hosting fee, then you choose how many hours we work on your site throughout the month. This keeps your cost low and our customers happy!
Get a free quote today!
We have the best product around. Don't miss out on this great opportunity! Contact Us
What Our Customers Are Saying.
Don't just take it from us, let our customers do the talking!
"Acolyte Technologies was a huge help in helping me try out and ultimately use a new web site for the non-profit organization I founded twenty-six years ago.
I needed a new site and web host that was user friendly. All the changes to a new one from a different web host was taken care of by Acolyte staff. They are friendly, helpful, easy to work with, and I would highly recommend them" SPWRC.org
Carol L.
"Acolyte Technologies has always been there for me when I had any issues with my website. The friendly staff was more than willing to spend the time it took to make sure all of my problems were resolved in a timely and professional manner. I would highly recommend them to anyone who is looking for an affordable high quality website" Laura D.
"Acolyte Technologies had my website up and running in less than a day! The pros at Acolyte Technologies made sure all of my needs were met and often times exceeded insuring I had all the tools I needed to run my small business. Acolyte Tech gets an A in my book for sure! Five Stars" Josh H.
Can I edit the site when ever I want?
Yes, With the DIY plan you will take the wheel as soon as we are done building the shell for your site. Then we will teach you the basics you need to know in order to update your content yourself.
What is your refund policy?
We offer no-questions-asked refunds to all customers within 30 days of your purchase. If you are not satisfied with our product, then simply send us an email and we will refund your purchase right away. Our goal has always been to create a happy, thriving community. If you are not thrilled with the product or are not enjoying the experience, then we have no interest in forcing you to stay an unhappy member.
Why should I get the Advanced package?
Acolyte Technologies will personally and quickly build you a website to your exact needs, purpose or specifications. All the time keeping you updated with how our progress is going and where we are currently at. After the hard part is over Acolyte Tech will host and manage your website for as long as you are a customer for no additional charge. This means if at any time you want a new post, page, image or blurb uploaded to your website we will take care of it as quickly as possible. This package is optimized for small and large business that don't have time to invest into learning or hiring someone else to edit this content for you.
Can I upgrade after signing up?
Yes, you can upgrade at any time after signing up. Just shoot us an email at help@acolytetech.com briefly explaining what your email and website is as well as what you want to upgrade to and we will take care of the rest.
When can I get support?
You can contact us any time 24-7 if you have any plan higher than DIY via Email at premiumhelp@acolytetech.com or our live chat if available at the time. We will respond as quickly as possible. If you have the DIY package and need help please email us at help@acolytetech.com